As technology has advanced, a new system of lighting has evolved on the market.
Intelligent light shows are those found in NYC's top rated nightclubs. If you have not been to a nightclub in a while, you may have seen this type of lighting the last time you were at a concert or watching an awards show on television.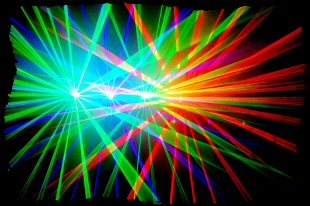 At ESU Events, we are at the cutting edge of providing the best type of lighting for you and your guests at your special event. Creating this effect on the dance floor is an effective way of adding to the atmosphere of your event. The lighting along with the pulsating sound of our music will create a spectacular atmosphere on the dance floor and make your special occasion unforgettable. We can even make it snow indoors !
At ESU Events we also offer something totally New & Expressive called Decorative Lighting. Decorative lighting involves strategically placing additional lighting throughout the room & behind where the bride & groom dine to create a romantic effect & setting around the room. These units slowly change color & wash the room with an array stunning colors and create magical ambiance . If you're looking to make an impression, Decorative Lighting is the way of the future & the right choice.